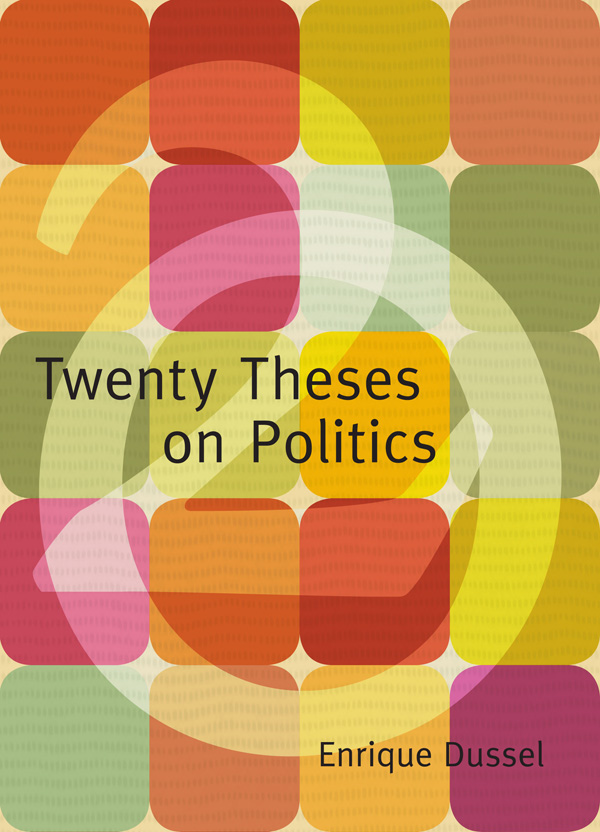 Santiago Castro-Gómez, Zero-Point Hubris: Science, Race, and Enlightenment in Eighteenth-Century Latin America (Lanham, MD: Rowman & Littlefield, 2021), translated with Don. T. Deere.
Stefan Gandler, Critical Marxism in Mexico: Adolfo Sánchez Vázquez and Bolívar Echeverría (Leiden: Brill, 2015; Chicago: Haymarket, 2016).
Immanuel Wallerstein, Carlos Antonio Aguirre Rojas, and Charles Lemert, Uncertain Worlds: World-Systems Analysis in Changing Times (Boulder: Paradigm Publishers, 2012).
Enrique Dussel, Twenty Theses on Politics (Durham, NC: Duke University Press, 2008).