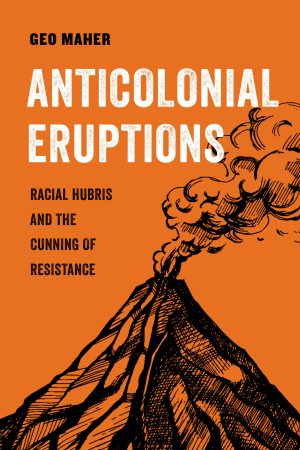 Now available from University of California Press
Anticolonial Eruptions
 argues that the colonizer's weakness is rooted in

dehumanization

. When the oppressed and excluded rise up in explosive rebellion, with the very human demands for life and liberation, the powerful are ill-prepared… Maher calls this paradox the cunning of decolonization, an unwitting reversal of the balance of power between the oppressor and the oppressed. Where colonial power asserts itself as unshakable, total, and perpetual, a blind spot provides strategic cover for revolutionary possibility; where race or gender make the colonized invisible, they organize, unseen. 
"An urgent effort to make sense of the senseless, helping readers see the rationality behind the tepid liberal responses to the ideological maximalism of settler colonial racism and violence. Indispensable, timely, and much needed."
—Greg Grandin, author of The End of the Myth and Empire's Workshop
Strong Communities Make Policing Obsolete
A World Without Police persuasively argued and lyrically charged, offers concrete strategies for confronting and breaking police power, as a first step toward building community alternatives that make the police obsolete. Surveying the post-protest landscape in Minneapolis, Philadelphia, Chicago, and Oakland, as well as the people who have experimented with policing alternatives on a mass scale in Latin America, Maher details the institutions we can count on to deliver security without the disorganizing interventions of cops: neighborhood response networks, community-based restorative justice practices, democratically organized self-defense projects, and well-resourced social services. It argues that abolition is not a distant dream or an unreachable horizon but an attainable reality. In communities around the world, we are beginning to glimpse a real, lasting justice in which we keep us safe.
"Geo Maher not only demonstrates definitively that police serve a wealthy white elite and don't protect us, but also illuminates the path toward abolishing policing… A World Without Police offers inspiring assurance that we can achieve the vision embodied in its title."
—Dorothy Roberts, author of Killing the Black Body and Shattered Bonds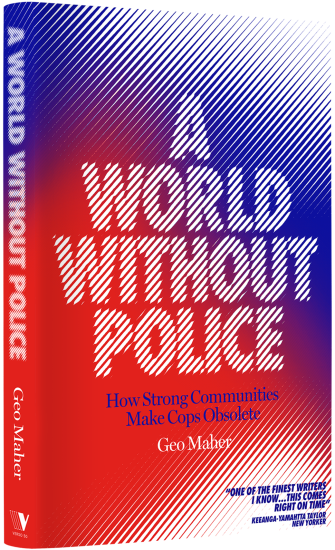 We study revolutionary change not simply to understand it. We study revolution to make it.
With revolutionary change once again on the table, the time is ripe to sharpen the weapons of theory for the struggles looming on the horizon. It was in this moment that Geo Maher put forth a call to investigate what a revolution is and how to make it. In a growing online (as everything was those days) reading group people gathered together to take up that call and think through the past, the present, and help us imagine the future we want. It was these impassioned discussions that birthed Spirals of Revolt.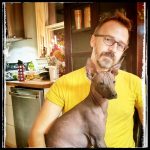 Geo Maher is an organizer, writer, radical political theorist and Visiting Associate Profesor at Vassar College.  He has been Visiting Scholar at the Decolonizing Humanities Project at the College of William & Mary, the Hemispheric Institute in New York and the Institute of Social Research at the Universidad Nacional Autónoma de México (UNAM), and has taught previously at Drexel University, U.C. Berkeley, San Quentin State Prison, and the Venezuelan School of Planning in Caracas. He holds a B.A. in Government and Economics from St. Lawrence University, a B.A. Hons. and M.A. in Social and Political Sciences from St. John's College, University of Cambridge, and an M.A. and Ph.D. in Political Science from U.C. Berkeley.
Read Bio